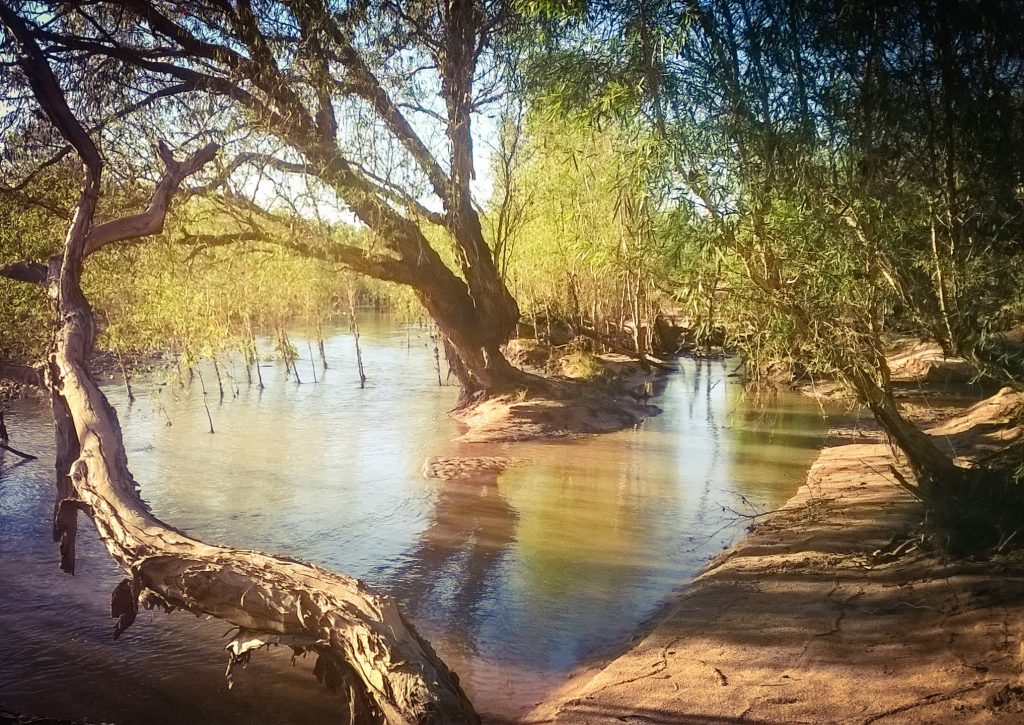 When I get old, too sick to breathe,
carry me down on the river breeze,
to some outback creek all brown and still,
and on those banks I'll die fulfilled.

Sit me down in a gum tree's shade,
with a pack of those smokes I gave away.
And an esky filled with ice cold cans.
I'll raise one high to a sunburned land.

Grey banks of mud will form my grave,
Don't bother with my soul to save,
I'll remember every time we laughed,
The birds will sing my epitaph.
by Greg Barron