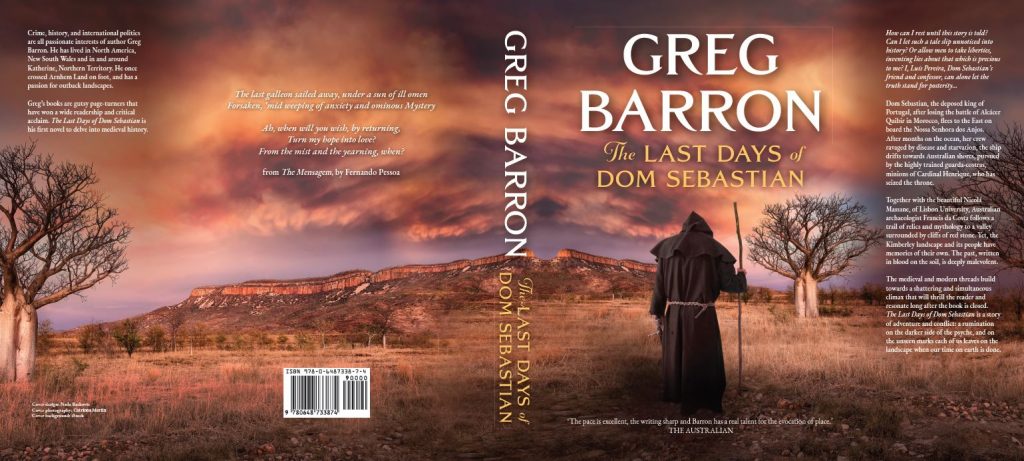 We are very excited to share the cover of our upcoming book, The Last Days of Dom Sebastian, a premium HARDBACK with case-laminated cover and dust jacket. It's a beautifully presented book made to last, and a big adventure story in the vein of Wilbur Smith.
Release date: October 2
ISBN: 9780648733874 – 440 pages.
If you haven't pre-ordered it yet you can do so at: https://storiesofoz.selz.com/item/domsebastian
Pre-ordering allows us to get the right number of books into stock and get them out to you fast. It's a perfect gift idea, well ahead of Christmas.
You can also pre-order on Amazon: https://amzn.to/2Wke2Ug