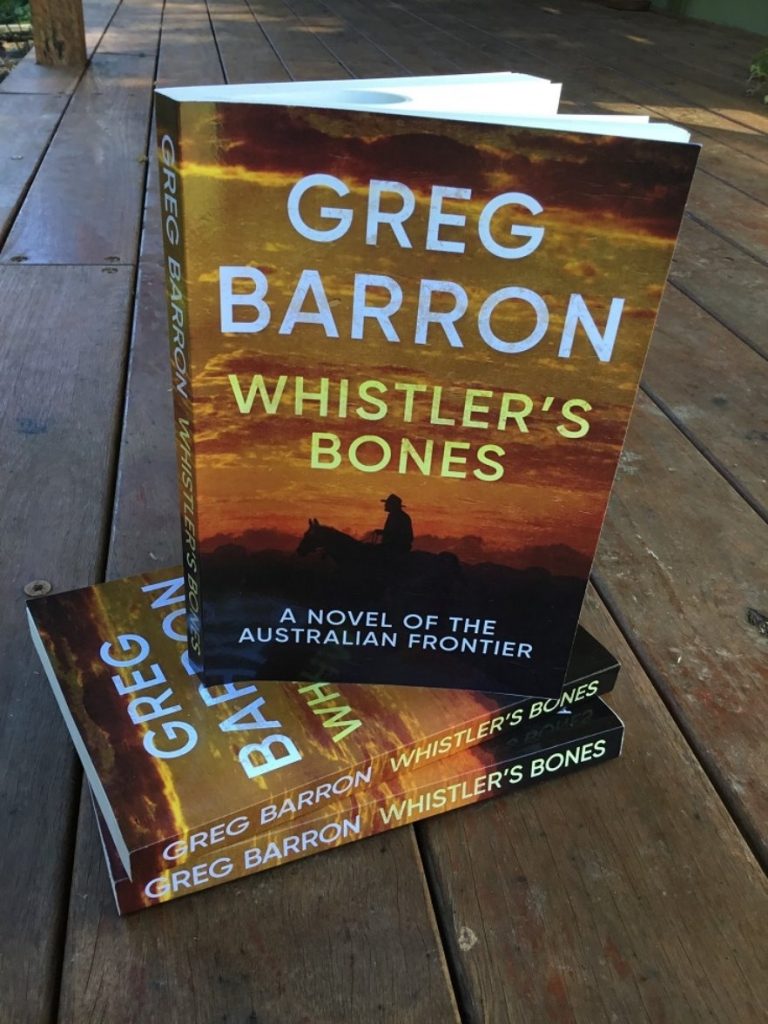 $19.90 plus 3.90 postage.
306 Pages, Trade (large) Paperback. ALWAYS IN STOCK AND READY TO POST
4000 copies in print. On shelves at hundreds of libraries
Published by Stories of Oz Publishing and printed in Australia by Ingram Spark
Buy direct from the publisher for fast delivery
An underground publishing success with eBook sales exceeding 6000
From the Author:
When I first started researching the story of Charlie Gaunt, (1865-1938) I knew I was onto something important. His father was a drunken magistrate in Melbourne and Bendigo, a life Charlie turned his back on in 1880 when he rode north looking for a life of adventure. Within a few months he was droving with Nat Buchanan across the Gulf Track to the Territory. At just seventeen he joined the Durack family's epic cattle drive from Cooper's Creek to the Kimberley. A stockman for most of his youth, he also hunted for gold at Hall's Creek, and for pearls on the coast north of Broome. He fought in the Boer War, and travelled the world.
Later, however, in a series of articles, Charlie did a very unique thing. He told the truth about what he and his drover mates had done in the process of 'conquering' the north. He was not necessarily a 'bad man' at heart, but he joined in the doing of terrible deeds, and in his old age tried to salve his conscious by explaining them.
Over two long years I crafted Charlie's story, using fiction to fill in the gaps, creating an unputdownable adventure story that told the truth and brought an age to life. I hope you enjoy it.
Greg Barron, July 2021
From the publisher:
Why is this book important? Because it references Charlie's own actions and observations, it delves deeply into Mary Durack's sanitised accounts of the Durack cattle drive in 'Kings in Grass Castles,' and it goes closer than anything in print to letting the reader experience the beautiful, harsh and dangerous North in the 1880s.
The number one comment the publishers get from the book, apart from "what a great read" is: "I didn't know things were like that."
For a special deal when you buy the book direct from us, just enter the code DIRECT (all in upper case) into the discount code box when you order.
Get the paperback direct from the publisher here: ozbookstore.com
Also available on iBooks.
Reviews for Greg Barron's Previous novels
Highly entertaining. THE DAILY TELEGRAPH
The speed of the action is matched only by the sophistication of the prose and the originality of the plot. ABC RADIO WEEKEND BOOKWORM
The pace is excellent, the writing is sharp, and Barron has a real talent for the evocation of place. THE AUSTRALIAN
Here's what Australian readers are saying about Whistler's Bones:
This is a work that takes the true diarised story of Charlie Gaunt, the Durack family and an epic droving trip of more than two years of unrelenting deprivation – from western Qld to the Kimberley, nearly 5000 ks, in the 1880's – and upholsters it with fiction, recreating a genesis of Australia's pastoral history. Confronting and uncomfortable, and raising more questions than it answers, it seems unbelievable to contemplate this was a real way of life when the west was the last frontier – yet it was. Chapters are preceded by true diary entries and notes that chill and fill the reader with dread yet instil empathy for the hero, the vanquished or the victim, forged to a ruthlessness none so young should ever know. COUNTRY UPDATE MAGAZINE
"An absolute epic story. Loved reading every word and had a lot of trouble putting it down. A fabulous read." M Watson
"Got it, reading it, great book. Can't wait to get to the next chapter. Really enjoying it." S Flanagan
"Bought this read it! Had the Hema map out working out where he was, great read loved it." J Smith
"Reading the book now. Terrific!" C Abdy
"Just finished reading. Awesome book – they were tough back then." G Davies
"Nearly finished it now and what a great, well researched story. Pretty close to a 10 out of 10 read." S Lucas
"A great read." C Crothers
"A great read just finished reading it, couldn"t put it down." T Wotherspoon
"Great book and a great read." C Hitchens
"Have bought the book and enjoying it. A good read especially,having recently travelled a lot of the area they are droving through." M Scully
"Loved the book." G Harris
"Great read, just finished, couldn't put it down … highly recommend." P Hynd
"This is a FANTASTIC book. I thoroughly recommend it to everyone. Well done Greg." M Finlay-Franken
"A great story, listened to the interview on Conversations on ABC radio months ago." D Drinkall
"I really enjoyed this book on my Kindle." D Walker
"Well worth reading. A fantastic story." P Firth
"Just read this book … loved it!" M Balderson
"Reading the book now and it's great." D Pownall
"A great book tells it like it was no sugar coating." L Dunne
"After a long wait received a copy from my local library – an interesting read." H Sneyd
"I have just finished reading this book, it is amazing, confronting, and also interesting." G Baker
"I've finished it bloody good read." P Towle
"Just finished reading, sensational story." D Thomas
"What a fantastic read… a real eye opener of life in outback Australia during the late 1800's." T Dyer
"Loved this book." B Myers
Get the paperback direct from the publisher here: ozbookstore.com