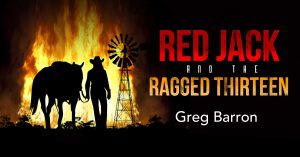 My Dear Tom
I pray that this letter reaches you in whatever lonely extremity you have reached. I imagine that you are on the run and far from here. Please know that my thoughts and prayers have followed you every step of the way.
Yesterday the strangest thing happened. A woman who looked like her poor old hide had been pegged out in the sun for the last fifty years, pulled up outside my boarding house. She stopped her horse team in the middle of the road, smelling of strong spirits and swearing like a trooper at anyone who complained. She knocked on the door, introducing herself as 'Missus Dead Finish,' and told me that I could write to you by addressing my letters to Aazar the Afghan, care of Hall's Creek Post Office.
Oh Tom, isn't it a crime how happiness was snatched from us! Checking my crab pots is now a lonely task, and every stroke of the oar makes me think of you. It's strange how life twists and turns, and how sometimes the events of the past, that we think are far behind us, creep out of the shadows again to choke the fun out of life.
I pray that you are free, sound in mind and body, and that your circumstances are such that I might soon hope to see you again. For my part, little has changed, apart from three new students, the sons of a teamster, who prefer horseplay and mischief to arithmetic. These young imps are making my days a little harder than before. On the positive side, however, I'm getting much better at swinging a cane!
I won't carry on too much, until I'm sure that this letter has reached you, lest it is really being read by 'Aazar the Afghan' (in which case, hello, but can you please see if you can find my dear Tom and pass this on to him).
Your loving correspondent
Emily Byrne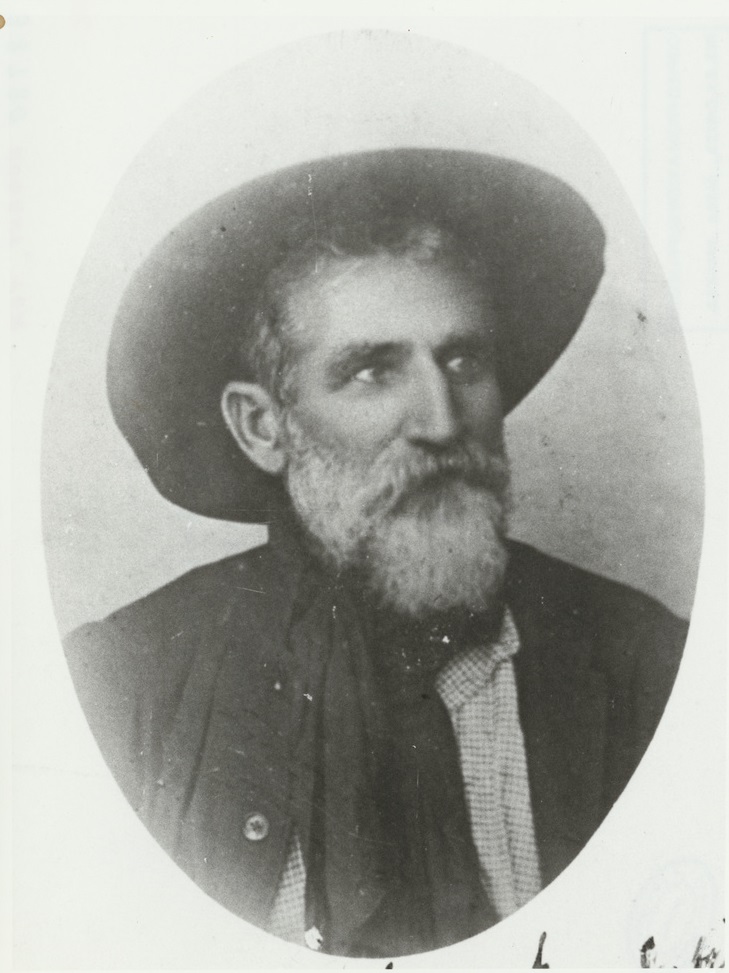 Dearest Emily
Your letter was a mitey burst of fresh air in this lonely circumstance. Please forgive my little ruse, for I have played the part of an Afghan these last weeks to throw that dog Alfred Searcy off my scent. It seems to have worked, so far, as word lately reached my ears that he has sailed back to his post at Borroloola. Even so, my time here in the diggings will soon be done.
The good news is that it seems that my mates and I have located the gold we worked so hard to unearth. Not exactly in the manner we expected, but we've found it nonetheless. Something tells me that tonight is the night. All the stars seem to be lining themselfs up for great deeds like a string of packhorses in the sky.
At the same time, Larrikin's mare (remember I told you about her) is showing signs of getting ready to drop. It seems that she's having twins, which is rare and dangerous for horses as you would know. It's unlikely that both will survive, but we hope and pray that they might. She is getting very close to her time, and one of the boys is watching her every minute.
If all goes well I will probly hit the road tomorrow, back towards the Territory. If the Almighty smiles down on me in the business of tonight, I'll soon be settled on a cattle run of my own. I first saw it some two year ago and discreet enquiry tells me that it's still available, overlooked by the rich men who lust for holdings much more vast. I, for my part, just want somewhere I can be my own boss and raise cattle the way I wish. I'll take the boy with me, and prob'ly Blind Joe, if he wants to come, along with his women.
It's a block of some two hundred square miles, with its share of poor country, I'll admit. Yet around the winding creek you'll find acre after acre of Mitchell grass flats, glowing yellow in the sunshine. Oh what cattle I'll grow there. Searcy and his vindictive soul will never find me, as I'll register the lease under a different name (not Aazar the Afghan). My first big effort, after a set of solid yards and some fencing, will be to build a homestead fit for a queen.
It will have a cool verandah out the front, paved with slabs of river stone, a kitchen out the back, and spare bedrooms so we can welcome visitors in style. The sitting room will be big enough that we can push the lounge chairs back and hold dances for the nearby station people, maybe the odd race meeting in the Dry. The front yard we'll water from a hole in the creek, growing soft couch grass and shade trees. In time we could hang a swing from a heavy bough. I recall such from my own childhood days, back in Lochinvar, when my mother would push me to and fro.
Every year or two we'll drove a mob of fat store bullocks to Queensland. The cheques will come in and there'll be a spree in Palmerston, with new clothes. Just picture me (and somebody else I fervently do hope) strolling down Cavenagh Street like nobody's business.
When the block is registered in my name, I'll be writing to you again, and there will be heady matters for us to discuss. Yet, it all depends on this night. I've gathered my most loyal mates: Larrikin, Sandy, Wonoka Jack and Fitz. Also I have reckoned on giving Tommy the Rag and Carmody the chance to redeem themselves. This time tomorrow I believe that I will be a man of means, worthy of your hand if I may be so bold as to say so.
Next time you write, please address your letter to Tom Holmes, (a name I have used before, and a good one), care of Tennant Creek Telegraph Station. I'll think of you every mile on that long road back to the Territory, and look forward to the time when we can be together.
Your affectionate rowing companion,
Tom (Aazar the Afghan)
Continues next Sunday …
©2019 Greg Barron
Whistler's Bones by Greg Barron is available at all good book outlets, Amazon, iBookstore and ozbookstore.com

Camp Leichhardt by Greg Barron is also available from Amazon and ozbookstore.com

Galloping Jones and Other True Stories from Australia's History is also available from Amazon, iBookstore and ozbookstore.com