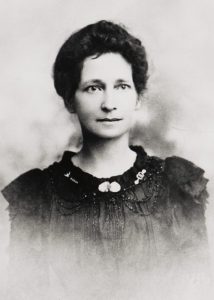 Women in the Victorian era were often sheltered and protected; dominated by strict male figures and lacking experience in the real world. Yet, not all women were like that. There were female outlaws, ship's captains, drovers, and even the odd well-bred adventurer like Carrie Creagh, probably the first European female to cross the Gulf of Carpentaria.
Emily Caroline Creaghe, usually known as Carrie, was born in 1860 on a boat in the Bay of Bengal, India. Her father was a major in the Royal Artillery, and her relatives included a Marquis and State Governors. Moving to Australia with her family at a young age, at 21 she married station manager Harry Creaghe, who was jealous of his friend Ernest Favenc's explorations across Northern Australia.
"Feel like going on one of Ernest's trips into the wilderness?" Harry asked her.
"When do we start?" she said, and preparations began.
Over six months in the saddle, in the wild upper Macarthur River area and beyond, Carrie learned to love the bush. A swag shared with her husband each night was her home. The two fell deeper in love over time, though Carrie clashed repeatedly with Favenc, who she called "Grumpy." It was a harsh trip, with conditions that killed at least one of the white males on the trip. It also earned Carrie the tag of "Australia's first white female explorer."
Returning to outback Queensland, Carrie gave birth to her first two children, Gerald and Harry Junior. Sadly, however, her husband died in a tragic accident. Not a woman to sit around grieving, Carrie found and married a new man, Joseph Barnett.
In 1899 she was on her way to New Zealand with her children, now five in number. The ship, called the Perthshire, broke a propeller shaft and drifted the seas for seven weeks. With the ship's supplies of food and water soon exhausted, Carrie kept her brood alive until they were finally rescued.
Carrie bred half a dozen strong and adventurous children. Two sons served in France in the first World War. Only one returned.
Carrie died, matriarch of a loving family, in 1944.
Written and Researched by Greg Barron. View the sources for this story here.

Whistler's Bones by Greg Barron can be ordered from the following outlets.

Paperback

Ebook

Or have a browse at ozbookstore.com