If you've read Whistler's Bones you'll know that Charlie Gaunt died at the Dunwich Benevolent Asylum on January 29, 1938 of myocarditis and a rodent ulcer. His was just one of ten or more thousand, mainly unmarked, graves that lie beneath the sands of North Stradbroke Island.
The Dunwich Benevolent Asylum first opened in 1865 and operated until 1946. It usually held from a few hundred to a thousand inmates, mostly alcoholics, sick people with no family, and the unwanted elderly.
Inmates were housed in a number of dormitories, each for a different category. One housed women, another Asiatics, another was for drunks and another for Indigenous people. There was a tent village for the more independently minded men, a laundry, bakery and kitchen, and even a farm. Only a lucky few ever left the island alive.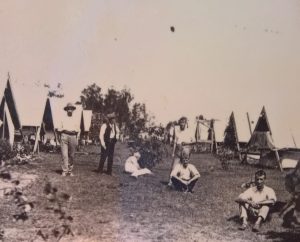 Charlie was not the only drover on that island, bushmen had a habit of losing track of their families and had nowhere to go in old age. Almost all professions, however, were represented, with former lawyers, timber cutters and schoolteachers all lining up together at the dining hall.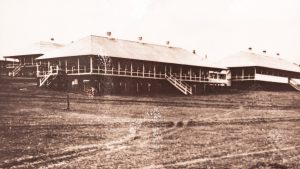 Interestingly, details about the asylum, including admission forms, can only be accessed by expensive Freedom of Information requests, and these are rarely granted. These records have been "frozen' by the Queensland Department of Health until 2038.
Written and Researched by Greg Barron
Whistler's Bones by Greg Barron can be ordered from the following outlets.
Or have a browse at ozbookstore.com