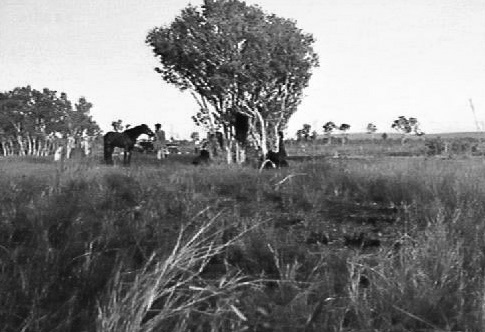 John Warrington Rogers was the eldest son of a politician and QC from Tasmania and Victoria. Young "Jack" as he was called, was sent "home" to England to attend an expensive private school, but he wanted no truck with balls and banquets. As soon as he returned to Australia, he saddled a horse and rode off for the outback, setting in train a fifty-year story of bush life, cattle station management, a real-life love affair, and a series of tragedies.
In Queensland Jack soon proved himself as a top cattleman. Not surprisingly, as he was a strongly built man – six feet tall, and was taught to ride not long after he could walk. He loved horses, wide open spaces and adventure in equal measure, cutting his teeth in tough Western Queensland stock camps.
Meanwhile, his younger brothers followed carefully planned careers in law and the military. Jack's brother Cyril was a Lance Corporal in the Imperial Light Infantry, fighting in the Boer War. He was killed in action at the Battle of Spion Kop at just twenty-one years of age.
War, however, seemed a long way off when Jack was stringing cattle along the Georgina River. There he met Catherine Matilda McCaw, the eldest daughter of James McCaw, of Urandangi, Queensland. Nineteen years younger than Jack, Catherine was known universally as Kate, blue eyed and full of life.
Jack invited her to a dance in Boulia. Kate replied that she'd rather just get on with it, and why didn't he just ask her to marry him straight off?
Kate proudly took her father's arm as he led her down the aisle in Camooweal. It was 1901, the year Australia became a nation. The few members of the Rogers family who made the trek lent a fashionable air to the proceedings, with their dark suits and the latest dresses.
When Jack headed to the Territory, and up into Arnhem Land, to manage Joe Bradshaw's newly formed Arafura Station, he couldn't have had a better woman beside him. Kate Rodgers had grown up in the bush. She was a born horsewoman, great with a rifle, and an expert at managing stockmen of all personalities and backgrounds.
The Northern Territory Times and Gazette reported, on their arrival, that Kate was "generally regarded as a better cattle manager than Jack." And Jack made no secret of his plan to appoint her as head stockman.
Glenville Pike, in his book, Frontier Territory, described Kate as:
An expert in the stock camp or on horseback, she was also a crack shot with rifle or revolver. Old timers have told of Kate Rogers's everyday life — dashing through the timber and long grass on a galloping horse, skirts flying and with stock whip thundering, horse and rider moving as one, as she wheeled a mob of wild long horned cattle.
Arafura Station was no picnic, operating on a scarcely believable ten thousand square miles of what is now East Arnhem Land. Wetland cattle management was difficult in the Dry Season, impossible in the Wet. The station homestead was located on the Glyde River, not far from the present day settlement of Ramingining. Mosquitoes, cattle-spearing locals, humidity, heat, crocodiles, and rain all counted against the station's success.
The homestead came under determined attack several times. On one occasion two of the Chinese gardeners were speared, and Kate was forced to barricade herself inside, armed with her '73 Winchester. She was supported by the station cook, firing an ancient blunderbuss, holding out until Jack and the men came home.
Their son John (also nicknamed Jack) was born in 1902, but Kate didn't let him slow her down – she'd carry him in a sling around her neck while she got on with station duties.
Like Florida Station, operating on pretty much the same area some twenty years earlier, Arafura Station was ultimately abandoned, and the remaining cattle transferred to another Bradshaw property. The country was just too harsh and too remote, and the Traditional Owners, justifiably, fought hard to keep the whites and their cattle out.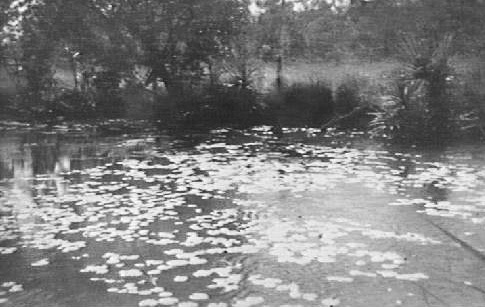 The first chapter of their lives was closed. But the impact of this remarkable couple on the Northern Territory pastoral industry was only just beginning. Undeterred, Jack reformed Paddy's Lagoon Station, bordered by the Roper and Wilton Rivers. This was drier, more forgiving country, with some excellent pasture. While they were there Kate gave birth to a daughter, but unfortunately she passed away on the same day. The small grave did not remain alone for long: Jack's brother Harry, who came to stay with them after the collapse of his business interests, died of typhoid fever there in 1909.
Jack was a talented cattleman and sharp businessman, always with an eye for opportunities. He reformed Paddy's Lagoon into Urapunga Station, then set up Maryfield in partnership with a man named Farrar.
Kate continued to run the station cattle yards, horse paddocks and drove "fats" to market. On at least one occasion, while Jack was busy running the station, Kate left her infant with a nanny, and, with a plant of horses and half a dozen men, drove a mob of bullocks to Camooweal.
For many years she was assisted by a capable Aboriginal woman known as Princess Polly. Kate's son John could ride before he learned to read or write.
Kate was not only as capable as any man in the yards, but she was also a sympathetic woman who formed a genuine love for the Aboriginal people of the north.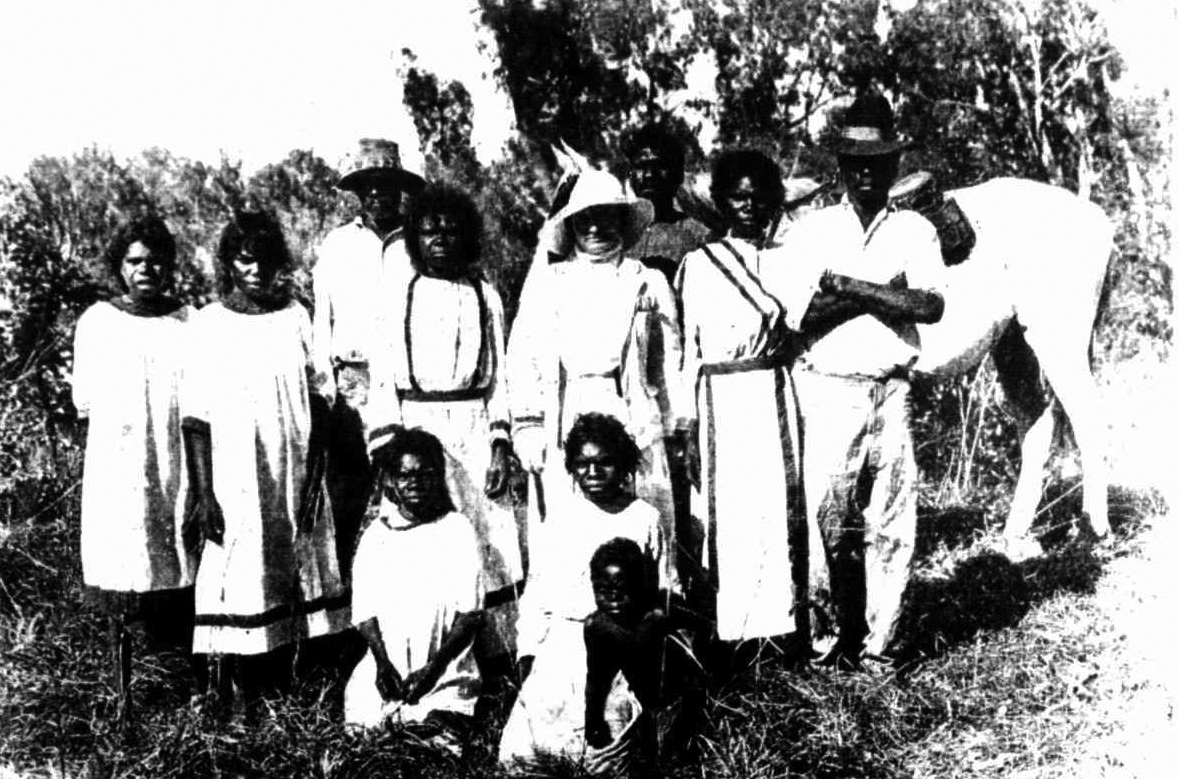 While living with Jack at Hodgson Downs Station, which he was managing, she worked with Archbishop Gilbert White on the formation of the Roper River Mission. This was not merely a paternalistic gesture. The Indigenous people of the region were shattered and cowed from years of violent confrontation: leprosy was common, with a weekly truck shipping sufferers up to a colony at Channel Island. Addiction to opium, imported and sold by the Chinese, was also a problem, more usually back near the railway line and mining areas. The mission was an attempt to protect and consolidate the people of the Roper Valley before it was too late.
Possibly under the influence of Jack's father, young John was eventually sent off to private school in Melbourne. And with only five mail deliveries on the station each year, contact with their son was rare. In 1914, at the height of the wet season, Jack was away when Kate received a telegram from "down south" stating that their son was seriously ill, and asking for his parents' permission for the doctors to operate.
Knowing full well that every creek and river between home and Katherine, including the mighty Roper, was in flood, Kate was determined to reach the telegraph station there. With a couple of loyal horsemen, and fully-laden packhorses for the journey, Kate set out on a journey to save her son.
That trip to Katherine must have been a nightmare: fighting humid heat and mosquitoes, fording swollen rivers and driving the packhorses through driving rain and bogs. Two weeks of travel later, they swam their horses across the flooded Katherine River at the Springvale Crossing (now known as the Low Level). By then, almost a month had passed since the original message was sent.
Waiting for Kate at the post office, however, was a new telegram telling her that the doctors had operated regardless and that young John had fully recovered. It was a wasted trip, but Kate's smile must have been a mile wide as she took the opportunity to buy stores and meet old friends.
Before long, John's schooling was over, and there was no question of a fancy career for him. It was the station life he wanted, and the small family were soon together again.
As the new decade, the 1920s arrived, Jack sold Maryfield Station and, flush with cash, announced a family holiday. Jack, Kate and John steamed south on SS Bambra. What was meant to be a pleasant interlude, however, turned into a tragedy.
While in Victoria, Kate grew sick with pneumonia. Jack was at her side to the end, praying for her not to die, wondering how the hell he could possibly live without her.
The incredible Kate Rogers, who had faced down charging bulls, uncountable lonely nights on the track, and wild Top End cyclones, fell to a microscopic bug in her lungs. She died in Brighton, Victoria at the age of 45, and is buried in the cemetery there.
Kate's obituary in Darwin's Northern Standard newspaper read:
(Kate Rogers) was a woman of exceptional ability, and she will be remembered in the outback parts of the Territory for her skill and courage in everything pertaining to the management of the station, and for her generosity and great kindness of heart.
Heartbroken, Jack returned to the north with his son, operating Roper Valley Station and Urapunga before selling the latter station. For a while his heart went out of it, but he had to think of his son's future.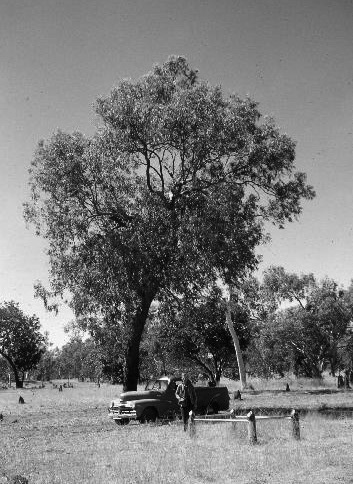 In 1925 Jack and John were among the first NT pastoralists to ship live bullocks to Indonesia and the Philippines. Jack was also, by nature of his importance to the Roper area, appointed as a Justice of the Peace by the Government Resident.
As he neared seventy years of age Jack was still a fearless horseman and consummate bushman. In 1927, he was droving one hundred head of fat bullocks, single handed, to the butcher supplying crews laying the railway line from Katherine to Daly Waters.
Jack's horse tripped and fell, trapping him underneath and breaking bones in his leg, thigh and hip. The cattle wandered off, leaving him alone, an old man, with crippling injuries. Yet, Jack's unerring sense of direction told him the nearest place of safety: the Presbyterian Inland Mission at Maranboy.
For five days he crawled towards his destination, fighting off the dingoes and kite hawks that waited for him to fall. Somehow, through determination and strength of mind, he got there, and a Dr Kirklands was dispatched by train to treat him. Unfortunately the injuries left him partially crippled, but he was still vital and thirsting for life.
Official obituaries don't mention this fact. But Jack found love again, from a local Roper woman. In around 1930, well advanced in years, Jack became a father for the third time. His girl child was healthy and vital, and must have been a comfort in his sunset years.
In 1931 Jack purchased Urapunga Station for the second time, a brave move for a seventy-four year old. His holdings were then around three thousand square miles on both sides of the Roper River. But the Great Depression was sucking the life out of every enterprise, in every nation. Cattle prices dropped to uneconomic levels.
Close to bankruptcy, in 1934, Jack sold Roper Valley Station to the Royallison Pastoral Company for a fraction of its value. He was finished, riding away with just a horse and the clothes on his back. How that must have hurt after being the boss man for so long! He farewelled young John, who had his pick of job offers on other stations, and went to the Mataranka Hotel to drown his sorrows.
In 1935, at the age of 78, still at Mataranka, Jack borrowed a rifle, and shot himself in the head. The wound was not immediately fatal, and that tough old man took sixteen hours to die. Dr Clyde Fenton, the Territory's first flying doctor, arrived in time to issue the death certificate.
Jack's obituary in the Northern Standard Newspaper stated:
The passing of John Warrington Rogers at Mataranka on Tuesday morning last at the age of 74 (sic) removes from the ranks of the northern pastoralists one of nature's gentlemen with a history of fine achievements in the development of the Northern Territory.
Sadly, this tragedy of Jack and Kate had one more act to play.
Their son John was mustering on Victoria River Downs Station in 1943 when his horse fell and rolled on him, leaving him with severe head injuries. He died three days later.
Jack's daughter, who I won't name for cultural reasons, became an elder of her people, living at a Roper community. She died in 2008 and is survived by her many children, grandchildren and great grandchildren.
---
Written and Researched by Greg Barron, this story features in the book, Galloping Jones and other True Stories from Australia's History. You can buy it here or in good bookstores.