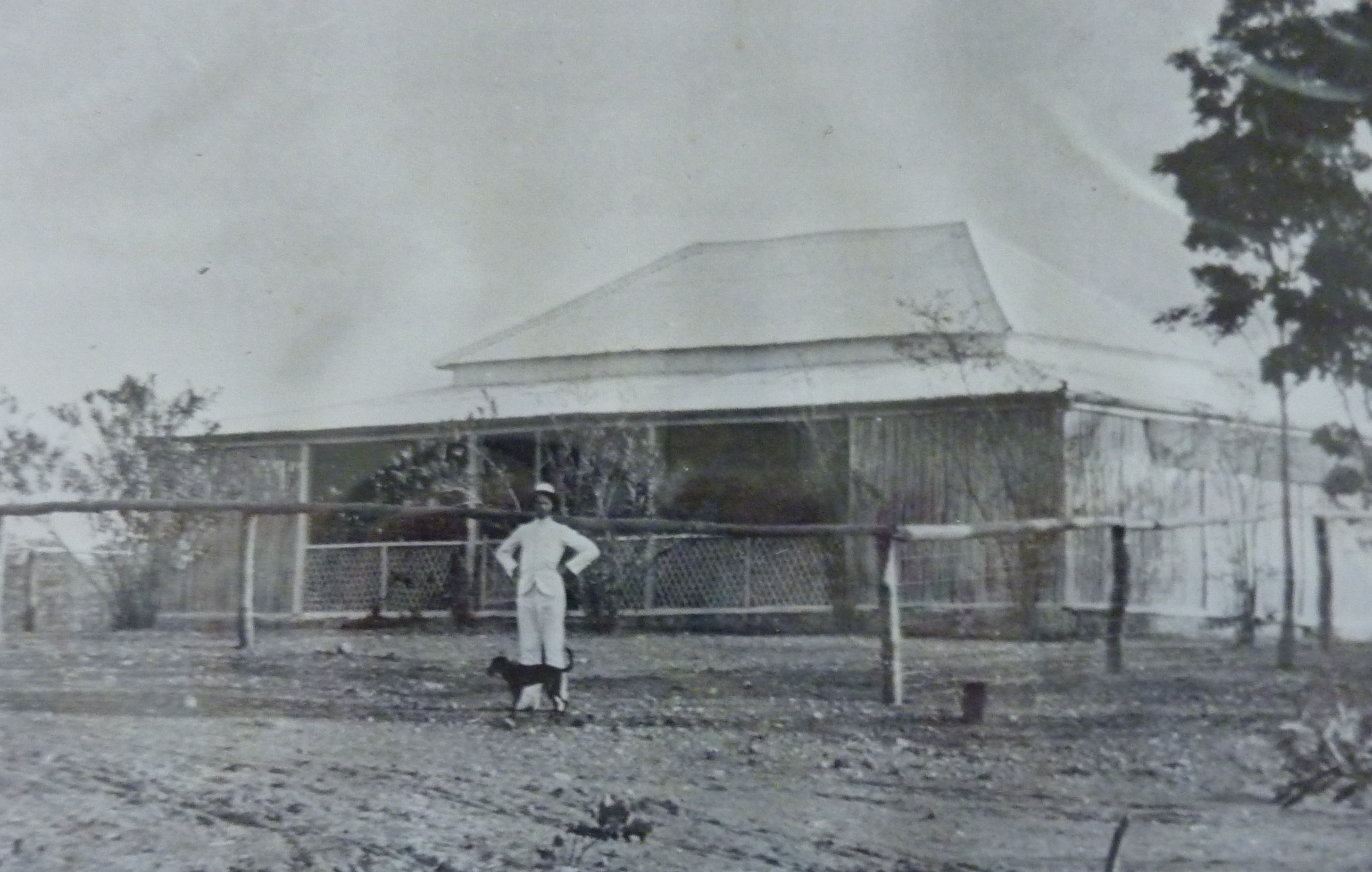 Tom Turner was just nineteen years old when he quit his trade as an iron and wire worker, and joined the South Australian Police Force. Posted to the mining town of Kapunda in 1907, a local girl soon caught his eye. Her name was Pauline Alma Rohde.
Tom started courting the young trainee nurse, but she was no pushover. Tom might have been tall and fit, with a curious outlook and strong character, but Alma (as she was usually known) wanted security.
'We'll wait,' she said, 'until you're settled somewhere.'
Back then the Northern Territory was governed by South Australia, and in 1910 Tom was posted to the remote town of Pine Creek. This was a rough mining town with characters as hard as the country around it, and big problems with grog and opium consumption.
Tom and Alma agreed to become informally engaged as he headed off for the first leg of the journey north. He reached Oodnadatta by train, then travelled by camel train through the Centre. Tom soon found that he loved the outback with a passion, and that he had a talent for remote police work. He roamed far and wide on camel and horse patrols, and kept law and order in "his" town with a keen eye and iron hand.
He also found time to compete in both cycling and foot races, winning more than a few pounds in prize money. Most of this extra cash, no doubt, went towards his savings for an upcoming honeymoon. He also loved to grow pawpaws, vegetables and mangoes in a plot behind the police station.
Preparations for a wedding were well underway when World War One broke out, throwing their plans into disarray. Alma wrote her betrothed a tearful letter, explaining that she felt she had to play her part in the war effort, and that he would have to wait.
The young nurse sailed off to war on the Canberra, serving in India, the Persian Gulf, and in a hospital ship off the coast of France. Her wartime duties must have taken an emotional toll, and Tom would have found it hard to understand how she had changed, despite their constant letters to and from the front lines.
The long engagement stretched on until 1926, when the couple finally married in Adelaide. After nearly twenty years of courtship Alma headed north to share the Pine Creek Police Station with the love of her life. The trip took twenty-five days by motor car.
In 1932 the Great Depression was beginning to bite all across Australia. An army of desperate, unemployed men hit the road. When the Northern Territory government offered a weekly wage of one pound for all comers, in return for a day's work, men started to arrive in their thousands.
But the Government, realising that they'd opened the floodgates for more trouble than they wanted, changed their mind so that only official residents could apply. The result was a surge of anger.
Pine Creek erupted into nothing short of a battleground. The hotel, owned by the Young family, was banned by the mob for cutting off their credit. They then assaulted anyone who tried to drink there. Blood apparently, had to be hosed from the floorboards.
When police reinforcements arrived from Darwin, forty or more unemployed men barricaded themselves in the abandoned hospital and were only ejected by police firing live rounds, ducking bullets from the opposition. After police arrested one of the mob and took him away, the station itself came under attack.
Tom Turner was badly beaten with fists, boots and clubs, and that night an explosive charge was placed under the courthouse. The explosion rocked Tom and Alma's bedroom, and Tom was badly injured, almost losing an eye and spending five weeks in Darwin hospital.
Tom's last Territory posting was to Daly River, where he and Alma cemented themselves as a formidable pair. With Alma's nursing skills, and Tom's penchant for law and order, they took a humanitarian approach, helping preserve the health, pride and welfare of some 3000 local Indigenous people. They stayed on after Darwin was bombed, and did not leave the Territory until 1944 when the crisis was over, and the military took over the police station.
A creek in the Daly River area, Tom Turner's Creek, was named after Tom, and retains that name to this day.
Alma died in 1960, and, broken hearted, Tom also died just six weeks later. As I delved into this story, I couldn't help thinking that Tom and Alma were really special Australians.
Researched and written by Greg Barron.
Click here to view the sources for the story.
LEARN MORE ABOUT THE BOOK: Galloping Jones and other True Stories from Australia's History by Greg Barron.