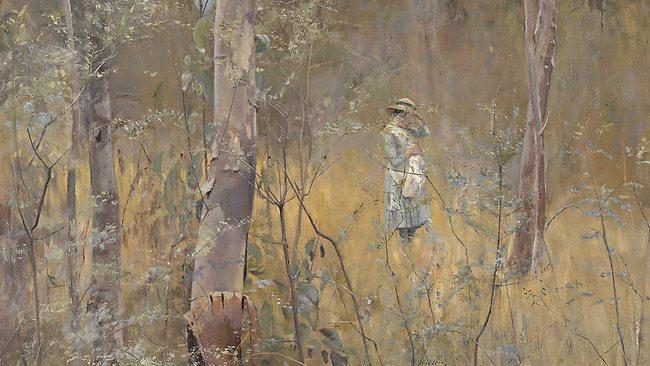 It was May 1885, and twelve-year-old Clara Crosby was boarding with a local family at Yellingbo, Victoria, when she decided to visit her mother, who lived some two kilometres away.
Setting off across paddocks and bushland, Clara was seen by several locals, including the publican, as she left town. She failed to reach her destination.
By nightfall the police had been alerted. Troopers, blacktrackers and local bushmen combined to comb the area, but heavy rain obliterated any tracks. After days of intensive searching the party dispersed, and it was assumed that Clara had died in the heavy scrub that surrounded the town.
Days of grieving passed by, and slowly the little town began to recover from what seemed like a senseless tragedy. Then, three full weeks after Clara had first wandered off, two road workers were looking for a horse in thick scrub far from the town, when they heard a human-like cry.
In the hollow trunk of a dead tree they found a starving, naked girl, streaked with lacerations and so weak she could not stand. Clara sobbed with relief as they wrapped her in their jackets and took her back to their camp for food and warmth. By nightfall she was recovering at the Woori Yallock Hotel, with her mother in attendance. Within days she was being hailed across the country as a miracle.
Clara had taken a wrong turn and walked blindly into the scrub. She had lost her clothes trying to cross the near-freezing waters of Cockatoo Creek, and kept herself alive on water and leaves, hanging her petticoat over the opening of her hollow tree to keep the warmth in.
Later, a Melbourne waxworks induced Clara to recount her story for a fee, and over time, some 150 000 people paid money to hear her story. Later she was married, unfortunately into an abusive relationship.
Well known painter, Frederick McCubbin heard the story in 1886. He was, at the time, in one of his "bush camps" in company with other artists like Arthur Streeton and Charles Conder at a farm near Box Hill. His painting Lost (main image) was based on Clara's experiences, and was followed a few years later by a companion piece, called Found.
Researched and written by Greg Barron.
Click here to view the sources for the story.
Learn more about Galloping Jones and other True Stories from Australia's History by Greg Barron.