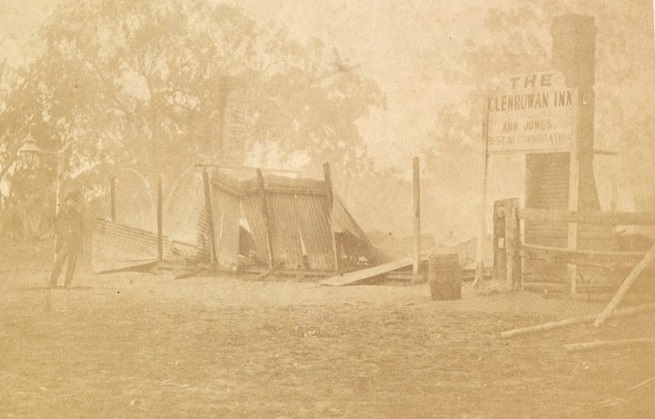 Following on from last week's post about Kate Kelly, spare a thought for the Jones family, who owned the Glenrowan Hotel when the Kelly Gang decided to use it as the venue for a battle with police.
Ann Jones was the owner and publican. In the battle her pride and joy was burned to the ground. Her son John was shot and killed in the crossfire. Her daughter Jane also caught a stray bullet, but lingered on for two years before dying from her wounds.
Documents found at the Supreme Court stated, in Ann's own words:
"Brave police! They lay in the gullies, and behind the trees, and shot bullets at the house, knowing that it was full of people. My poor innocent little children suffered most. When my dead little boy was hit he stood up, looked around, and then fell down. 'Oh God,' he cried, in such a piteous voice. 'Mother, dear mother, I'm shot!'"
After the siege, the distraught Ann screamed abuse at the police, and was arrested for being a Kelly sympathiser.
"The police have said things about my character," she said later. "Most of them never had any."
Written and researched by Greg Barron
Click here to view the sources for this article.