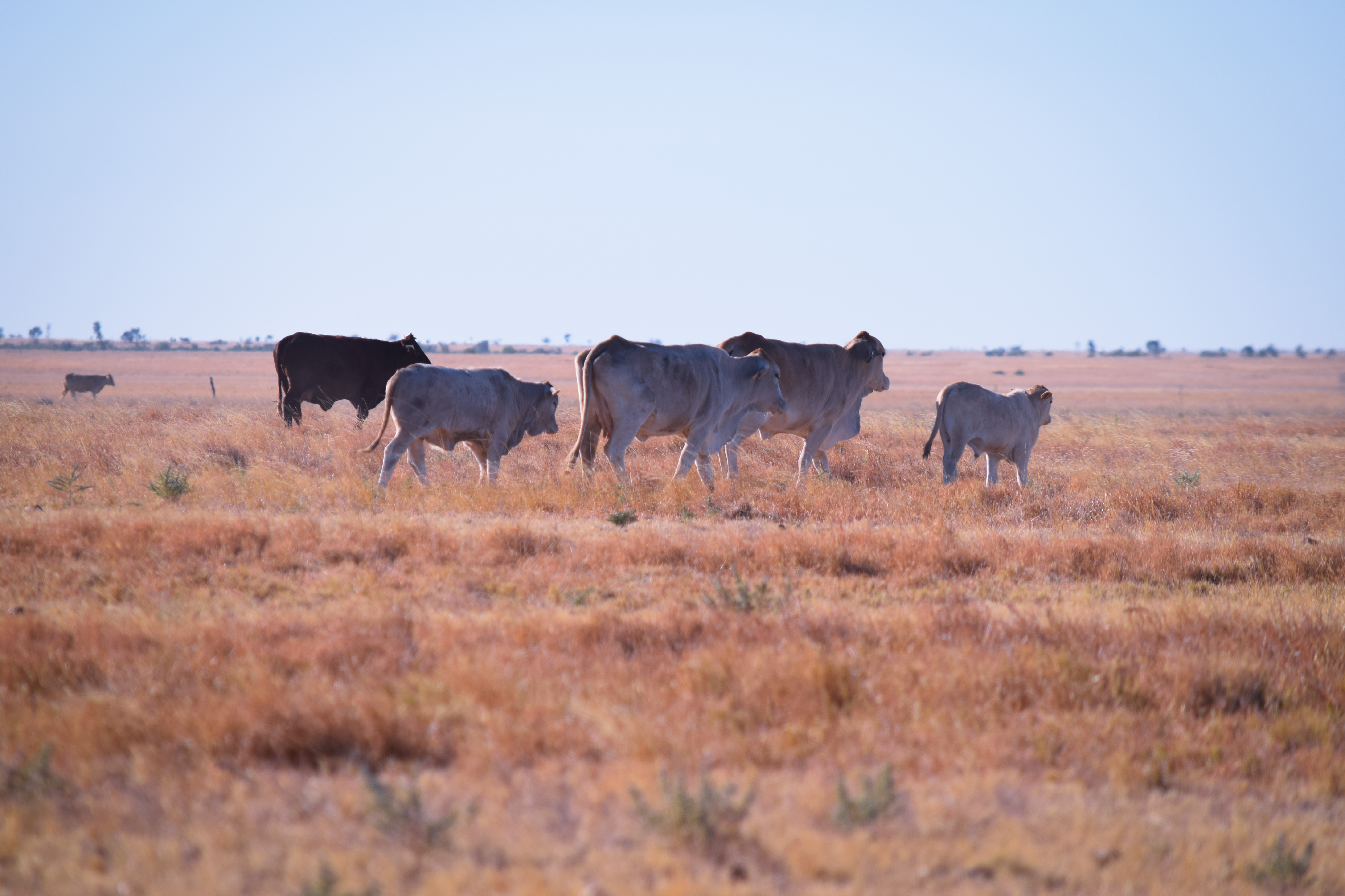 The story of Harry Readford has more twists and turns than an outback trail. The police nabbed him on the road to Sydney, and he was handed, with great fanfare, over to the Queensland authorities.
But by then Harry was a folk hero. Every Australian loved the story of a man bold enough to steal 1000 head of cattle and drove them down a desert track no one had dared to attempt. On trial in Roma, the jury found him not guilty and set him free. He was carried on the shoulders of his mates out of the courtroom.
The judge was furious, and the Queensland justice department so annoyed by Harry's acquittal that Roma's courthouse was shut down for two years!
Yet Harry was a marked man, and couldn't keep himself out of trouble. In the next few years he famously pioneered the use of acid to dissolve any previous brand from a cow's hide, but it was his love of fine horses that brought him undone. He was charged with stealing a horse from Eton Vale, and served fifteen months in Brisbane's Boggo Road Gaol.
From the time of his release Harry lived and worked almost entirely in the bush. He started off droving cattle from the Atherton Tablelands to Dubbo, and then did hundreds of trips across North Queensland and beyond.
Apart from the Bowen Downs cattle theft, however, Harry Readford will be best remembered as the man who first took up Brunette Downs cattle station, on the Barkly Tableland, on behalf of Macdonald, Smith and Company. He arrived from Queensland with 3000 cattle, finding one of Australia's most productive grasslands, horizon to horizon of waving Mitchell grass.
Harry spent much of the rest of his life on Brunette Downs and close by. There was even a waterhole on Corella Creek named after him. After a hard day in the saddle he liked to go there and read bush poetry. Harry managed Macarthur River Station for a time, but in his last couple of years he wandered from station to station, described by a man who knew him as  "a very old, unwanted and forgotten man."
It's unlikely that Harry had much contact with his wife and daughter, who were living in Sydney by then, many weeks away on horseback. Elizabeth died peacefully in 1925, at Macquarie Park at the ripe old age of 85. Harry was not so fortunate.
There are conflicting reports of his death. One story is that in March 1901, he attempted to swim his horse across the flooded Corella Creek, was hit by a floating tree trunk and drowned. The other is that one of his favourite horses got tangled in her hobbles in the same creek, and he lost his life trying to untangle her.
Either way, his body was found by a young Aboriginal woman, who wrapped him in his swag and buried him. A sheet of corrugated iron, set in the earth, marked his grave until at least the 1940s. A stone marker with iron barriers was eventually erected.
Harry is remembered as an expert horseman and cattleman, for his mischievous nature and as a true friend to his mates. He became the inspiration for the main character in Rolf Boldrewood's book, "Robbery Under Arms," and each year hundreds of Australians gather for the "Harry Redford Cattle Drive" near Aramac in Queensland.
Researched and written by Greg Barron.